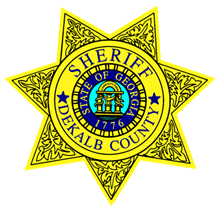 DEKALB COUNTY SHERIFF'S OFFICE HEADQUARTERS & JAIL
Executive Offices
4415 Memorial Drive
Decatur, GA 30032
Phone (404-298-8111)
FAX (404-298-8101)
Hours of Operation: 8:30 a.m. until 4:30 p.m. M-F (except holidays)
Departments
Careers & Employment (404-298-8175)
Community Relations (404-298-8282)
Human Resources (404-298-8152)
Information Systems (404-298-8888)
Administrative & Contract Compliance Office (404-298-8171)
Media Relations (404-298-8144)
Office of Accreditation (404-298-8119)
Office of Administration (404-298-8157)
Office of Fiscal Management (404-298-8157)
Office of Professional Standards (404-298-8125)*
Open Records Act & FOI Act Requests (404-298-8171)
Sheriff's Deputy Reserves Unit (404-298-8273)
DeKalb County Jail Services Operations
4425 Memorial Drive
Decatur, GA 30032
To reach the jail by phone:
Jail General Information Hotline (404-298-8145)
FAX (404-298-8264)
Hours of operation: 24 hours a day, 7 days a week
For detailed inmate information, visit https://portal-gadekalb.tylertech.cloud/portal.
Court Services Operations
DeKalb County Courthouse
556 N. McDonough Street – Room B110
Decatur, GA 30030
Phone (404-371-2570)
FAX (404-371-3098)
Hours of operation: 8:30 a.m. until 5:00 p.m. M-F (except holidays)
Field Services Operations
24-Hour Communications Center (404-298-8400)
Hours of operation: 24 hours a day, 7 days a week
Domestic Violence Unit (404-298-8300) Fugitive Unit (404-298-8402)
Sex Offender Unit – SORT (404-298-8397 days; 404-298-8200 nights)
Warrants Unit (404-298-8200)
COMMENTS & CONCERNS
---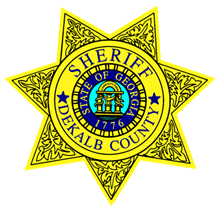 OFFICE OF PROFESSIONAL STANDARDS (OPS)
The DeKalb County Sheriff's Office is accountable for the acts and omissions of all its employees and the agency. To that end, an obligation exists to our employees, the agency, and the public to investigate complaints and/or allegations of misconduct against the agency and the agency's employees.
The Sheriff of DeKalb County is committed to hearing any and all complaints and conducting fair and impartial administrative investigations on behalf of both the employee and the public.
There are several ways to register a comment, commendation, or an official complaint against the agency or an agency employee. You can:
Contact the Office of Professional Standards (OPS) by phone at (404) 298-8125
Email your comment, commendation or complaint to ops@dekalbcountyga.gov
Click on and complete the COMMENT FORM below, which is submitted by email, or
Come to the DeKalb County Sheriff's Office Executive Offices and meet with the Office of Professional Standards (OPS) representative. No appointment is necessary. Hours are 8:00 a.m. until 4:30 p.m. Monday through Friday, except holidays.