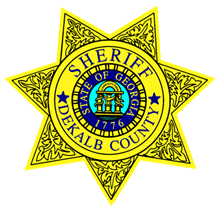 OFFICE OF PROFESSIONAL STANDARDS (OPS)
The DeKalb County Sheriff's Office is accountable for the acts and omissions of all its employees and the agency. To that end, an obligation exists to our employees, the agency, and the public to investigate complaints and/or allegations of misconduct against the agency and the agency's employees.
The Sheriff of DeKalb County is committed to hearing any and all complaints, and conducting fair and impartial administrative investigations on behalf of both the employee and the public.
Anyone desiring to register a comment, commendation, or an official complaint against the agency or an employee should contact us by phone at (404) 298-8125 or by email to ops@dekalbcountyga.gov or by submitting the form below.  You can also visit the Office of Professional Standards (OPS) without an appointment between the hours of 8:00 a.m. until 4:30 p.m. Monday through Friday (except on holidays).