Temetris Atkins is Chief Deputy of the DeKalb County Sheriff's Office. He is responsible for all law enforcement operations of the agency, including the DeKalb County Jail – the state's largest adult pre-trial detention facility. The 3,800-bed capacity jail houses an average 2,200 persons daily and processes more than 40,000 detainees each year.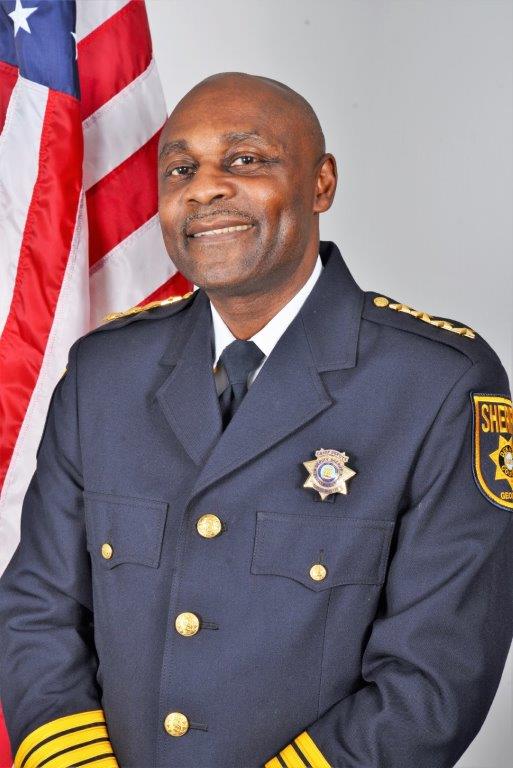 As the highest non-elected sworn officer in law enforcement in the agency, Chief Deputy Atkins oversees and manages command staffs for Jail Operations, Field Operations, Court Operations, and the Training, Background and Recruitment Section.
Chief Deputy Atkins Prior joined the DeKalb County Sheriff's Office in November 2022, after amassing considerable leadership experience during his 34-year career in law enforcement, beginning as a deputy sheriff for two years with the Fulton County Sheriff's Office. 
In 1990, he joined the Cobb County Sheriff's Office, where rose to the rank of Colonel of the Adult Detention Division. While at Cobb County, Chief Deputy Atkins was promoted to positions of increasing leadership responsibility within the agency's Courts, Uniform Field Operations and the Marietta-Cobb-Smyrna undercover Narcotics Unit (MCS).  He is a P.O.S.T. certified instructor and he has served as a Hostage Negotiator with the Cobb County SWAT Team. At Cobb County, Chief Deputy Atkins earned a distinction as the first African American officer to promoted to a supervisory position.
A life-long resident of DeKalb County, Chief Deputy Atkins is a graduate of East Atlanta High School and received his bachelor's degree in Criminal Justice from the University of West Georgia.  He is also a graduate of the Carl Vinson Executive Management Program (EXCEL).  In the community, he coaches youth AAU Basketball with the Georgia Exclusive Basketball Club.  He and his wife, Kimberly Atkins, are parents to three children and they are members of Shiloh Missionary Baptist Church in Atlanta.
DEKALB COUNTY SHERIFF'S COMMAND STAFF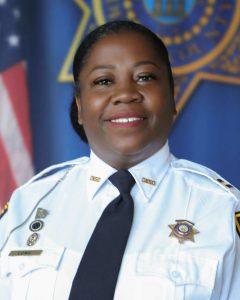 Captain P. Long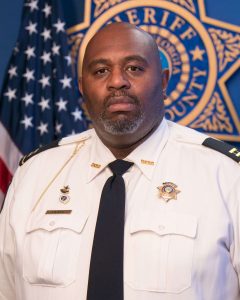 Captain S. Clark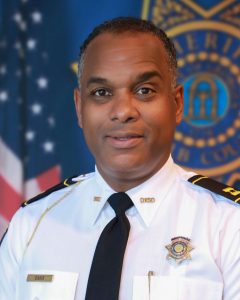 Captain D. Davis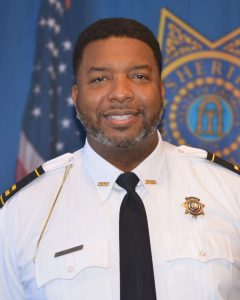 Captain G. Bell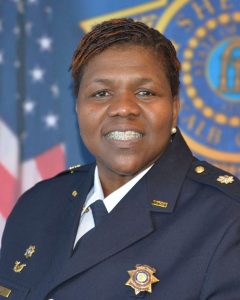 Major P. Miller
Jail Services Operations Commander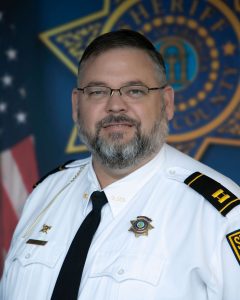 Captain J. Emerson
Court Services Operations Commander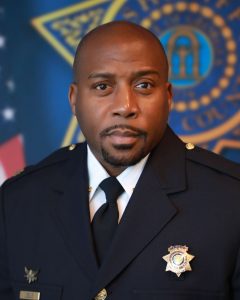 Major J. Leslie
Field Services Division Commander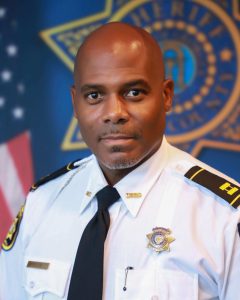 Captain A. Evans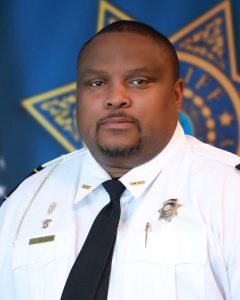 Captain T. Calhoun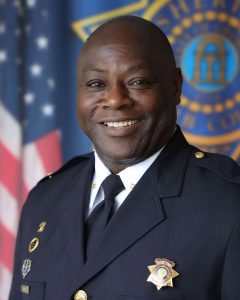 Major K. Crosby
Recruitment Commander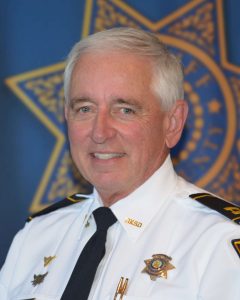 Captain D. Brown
Office of Administration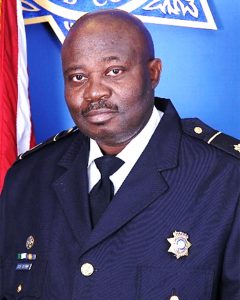 Major T. Olaoluwa
Sheriff's Office Reserves Commander
DEKALB COUNTY SHERIFF'S DIRECTORS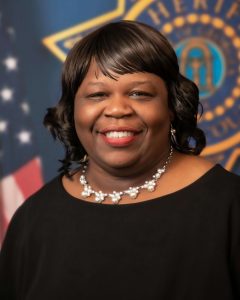 Director L. Green-Hughey
Office of Fiscal Management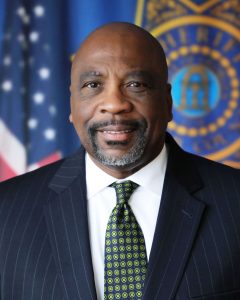 Director Oliver Hunter
Office of Administration