Major L. Akies
CHIEF OF JAIL OPERATIONS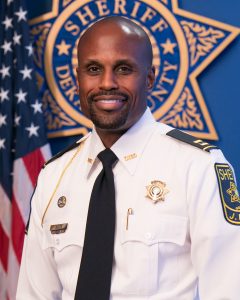 Effective September 1, 2017, Major LoRandy Akies is Chief Jail Division Commander of the DeKalb County Jail at the DeKalb County Sheriff's Office.  The division is responsible for operation of the agency's 3,800 bed adult pre-trial detention center and for the welfare of its inmates from arrest until release.  The DeKalb County Jail is the largest single facility adult detention center in the state of Georgia.
Major Akies began his career in law enforcement in 1995 when he joined the DeKalb County Sheriff's Office as a Detention Officer.  During his tenure, he received progressive promotions and recognition for his performance.
In 2000, he was promoted to Sergeant and assigned to the Field Division, transferring to its Criminal Process Unit after seven years. While in the division, he was responsible for instituting the agency's first K9 Deputy Unit. He was promoted to Lieutenant in 2010 and assigned to the Jail Division, where he implemented the Jail Emergency Services Team (JEST) in 2011. In 2014, he was promoted to Captain and Jail Division Commander for Administration and Inmate Programs. Effective September 1, 2017, he is promoted to Major and named Chief Jail Division Commander.
Major Akies is active in the community as a volunteer with Meals-On-Wheels, and he regularly represents the agency as speaker and panelist at school, faith group and civic events.
A native of Atlanta, Georgia, Major Akies earned his BA degree in Criminal Justice from St. Leo University.  He is currently enrolled in the university's Master's Degree program for Critical Incident Management.
---
Jail Services Division
The Jail Services Division is responsible for the care, custody and control of inmates, protection of inmates' constitutional rights, and providing security for -the delivery of inmate programs and health services at the DeKalb County Jail.
The DeKalb County Jail is an adult pre-trial detention center that receives all persons age 17 and older who are arrested in DeKalb County on state, county or local charges by any law enforcement agency.  A person found guilty of a felony is usually transferred to a state prison to serve the sentence.  Some convicted persons serve sentences of up to 24 months at the Jail.
The DeKalb County Jail books and releases an average of 33,000 people each year, with an average length of stay of 30 days.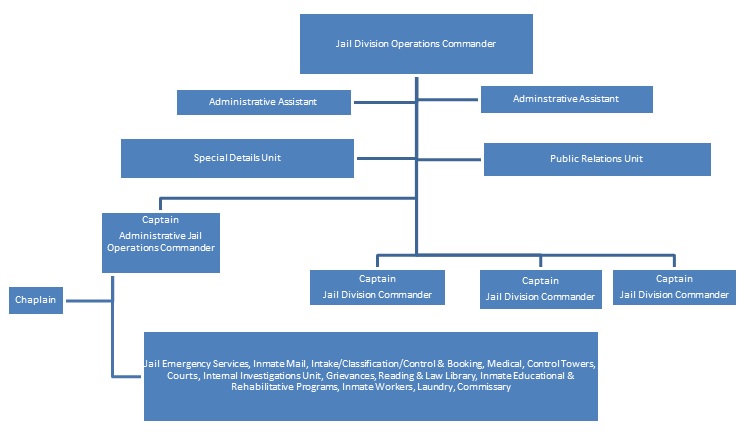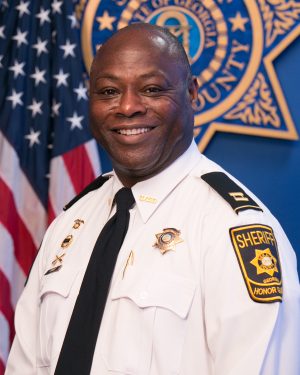 Captain K. Crosby
Jail Division Commander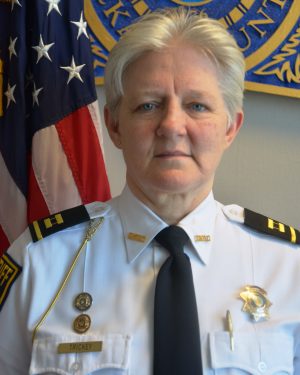 Captain K. Trickey
Jail Division Commander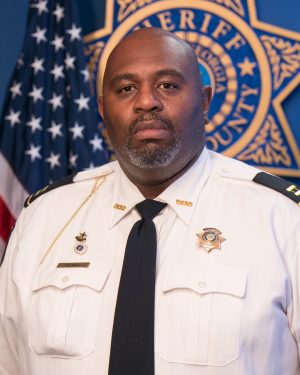 Captain S. Clark
Jail Division Commander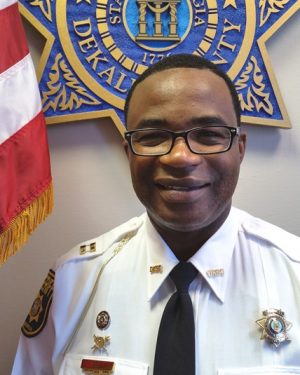 Captain E. Price
Jail Division Commander